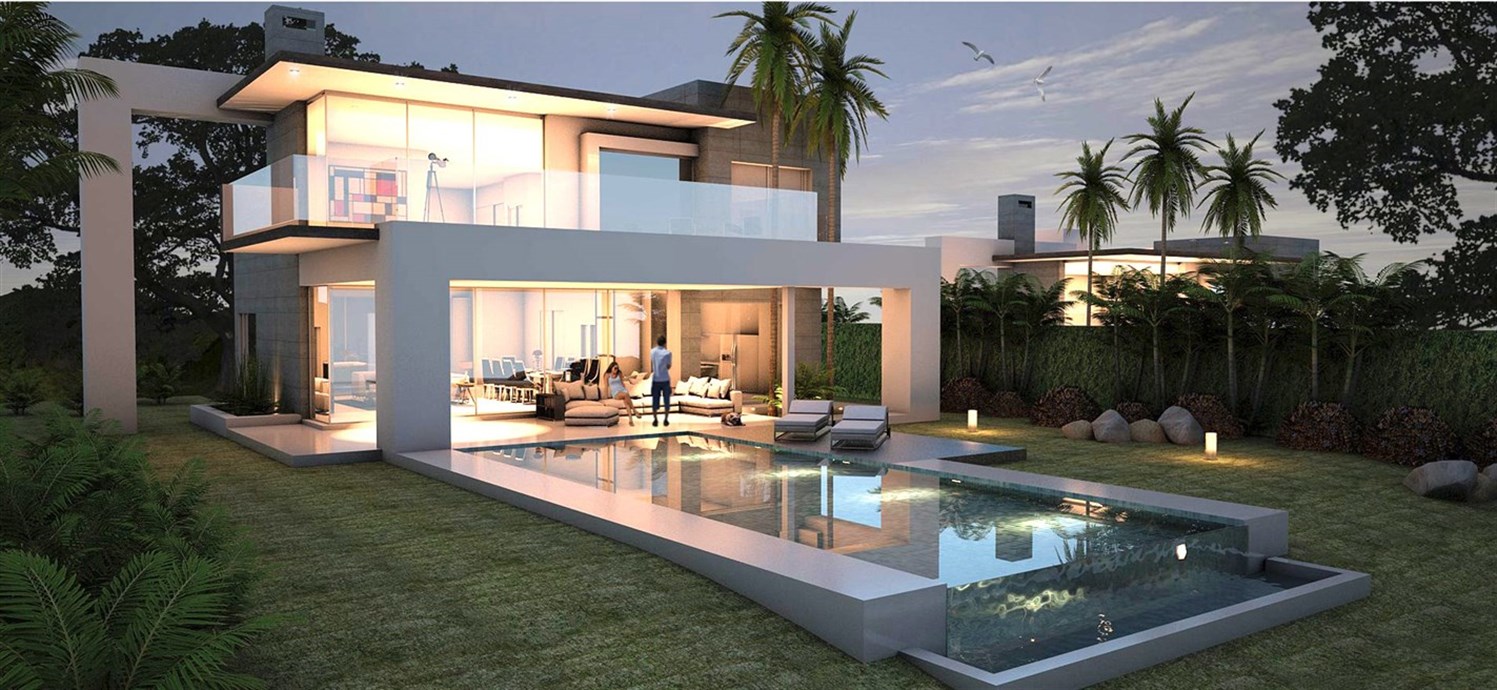 MARBELLA DEVELOPMENT
Spain
In the beautiful Spanish province of Malaga, located between Marbella and Puerto Banus, lies an exclusive stretch of land known as the Golden Mile in Costa del Sol. It is here, on this premium real estate, that M1 Real Estate will be developing a luxury, state-of-the-art, gated community. 
Over 116,250 sq. ft. (10,800 m²) of land, the Marbella Development will combine contemporary architecture with the principles of an exclusive gated community: shared values, a clean and nurturing environment with spectacular mountain and sea views.
Individually, each of its eight villas will each enjoy its own private outdoor swimming pool, as well as its own elevator and state-of-the-art home entertainment system, allowing its tenants to enjoy indoor and outdoor entertainment in peace. Together, the villas will also share communal facilities, including a heated indoor swimming pool, a hammam spa, and a gym—each finished and appointed to the luxury standards.
Nestled between the stunning mountains of the Sierra Blanca and the sea, the Marbella Development will meet the highest modern benchmarks of environmental responsibility and provide clean, efficient living.